Personalized Fitness &
​ Massage Center
Welcome to Personalized Fitness & Massage Center—the center that sets the bar for personalized training in Southwest Florida. We are a personal training facility dedicated to providing you the utmost in fitness training and wellness. As professional, certified trainers/therapists, we work with you to improve your well-being through proper exercise, diet, stretching and therapeutic massage, let us help you reach your optimum health and performance.
Personal Fitness Training Services
Executive Workout—For the busy person or someone just starting out, a 30-minute session of basic weight training with free weights and resistance machines.
Body Sculpting—A more thorough workout, the 60-minute session addresses specific muscles, and allows time for additional specialized activities such as stretching, balance training, diet and nutrition, and posture.
Cardiovascular Exercise—Clients are encouraged to come in before or after their training session for unlimited use of the cardiovascular equipment such as treadmills, elliptical walkers, stair stepper, Nustep, rower, and stationary bikes. This is available for your use free of charge—you only pay for the time you are with a trainer.
Stretching and Flexibility
A technique known as The Mattis Methodtm of stretching is utilized to increase joint range of motion and muscle flexibility. Sessions of stretching maybe purchased separately from workouts. In post- surgery cases, our stretching specialists work closely with your doctor to aid in your complete recovery.
Weight Control and Nutrition
.Whether it is to lose a few pounds or a lot, our trainers can provide you the tools needed to get your eating habits under control. We will work with your current diet and nutrition plan to update and revise it to reflect the healthy lifestyle you desire.
Massage Therapy

​License Number: MM3774
All sessions are conducted in quiet, private rooms by licensed, professional Massage therapists. We strive to ensure your comfort and modesty throughout the session. Thirty, sixty, and ninety minute sessions are available.

Swedish Relaxation--Full body massage with long, gentle strokes to soothe the nerves, relax the muscles, and release tension within the body. One-hour session advised.

​Neuromuscular Massage--Relieves chronic pain patterns and involves the nerve/muscle connection.

Trigger Point Massage--Addresses specific ailments with pressure to points that refer pain to areas of concern.

Chair Massage--A quick and easy way to relax and release tension, a chair massage in usually about 25 minutes in length and does not require any disrobing or application of body oil. Intended mostly for the neck, back, shoulders, and upper hips, a chair massage targets the areas that store most of the body's tension.
Additional Information
You only pay for the services you use. No long term contracts or high pressure gym memberships.
Workouts are with a personal trainer by appointment only, so no crowds to deal with.

Workout in a relaxed, comfortable, nonintimidating atmosphere—ideal for baby boomers!
Location
Powered by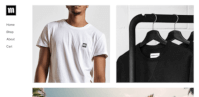 Create your own unique website with customizable templates.